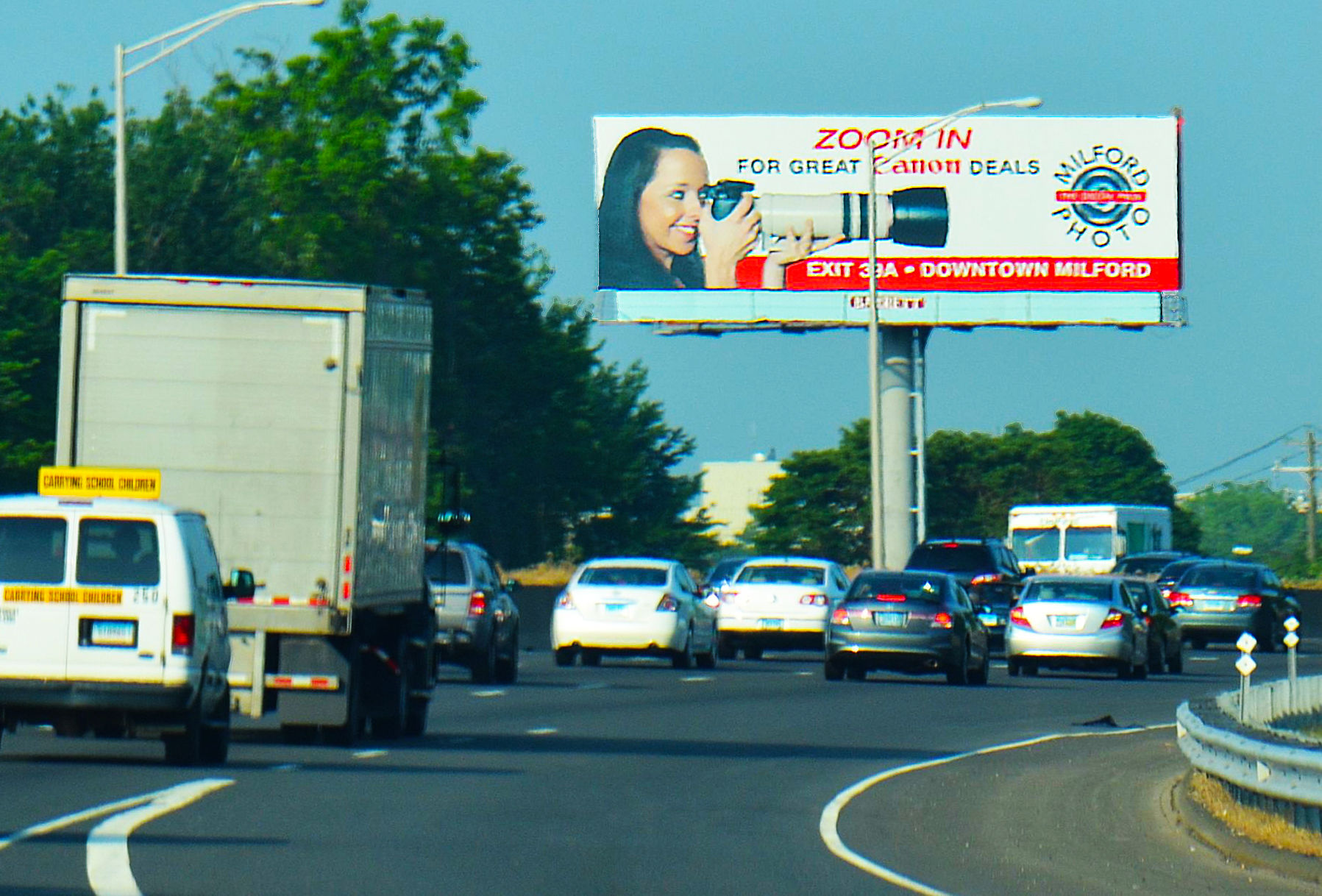 Congratulations Milford Photo, 2013 Winner
From a thousand feet away, you are gripped by the happy face of a woman holding a billboard sized zoom lens. The shape and contrast of skin tones, hair, smile, lens, and background guide your eyes down the lens to rest on the emblem of Milford Camera. The double meaning of the word "zoom," referring to the zoom on a camera and to zoom into the store – is clever and memorable. The white on red banner at the bottom gives directions to the store. The message is clear and fun at the same time, while using the phrase "for great Cannon deals" ensures that the viewer is also aware that the store carries high quality products. This is great Outdoor, so congratulations Milford Camera, Winner of Barrett Best Interstate, summer of 2013!
Details
Sign Location:
#36, West Haven, CT
See the next winner!