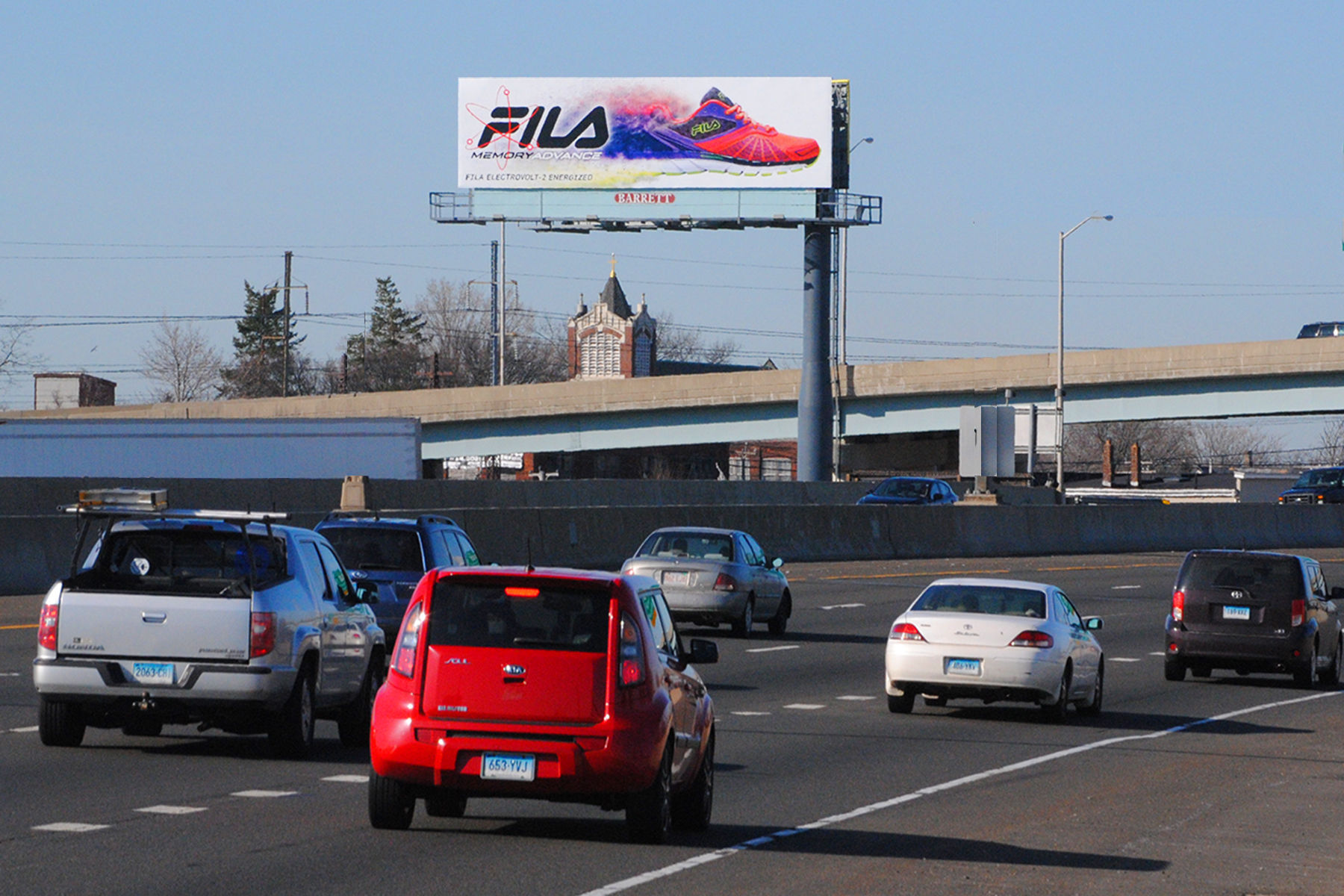 Congratulations Fila, 2016 Winner
My kids loved it. "There's a FILA on your sign, Dad!" A flame of color, like flowers racing along the highway, FILA excites drivers every morning with 473,303 impressions each week. The shoe, the name, the color, the flames, builds an image of healthy youth, style, and fun. FILA USA took time and effort to create a series of colorful ads like this one: some pink, some green, some blue. No clutter, nothing dull, one message driven home to Fairfield and New Haven Counties. Great job and congratulations FILA USA Winner of Barrett Best Billboards, Spring of 2016.
Details
Sign Location:
#111, Bridgeport, CT
See the next winner!