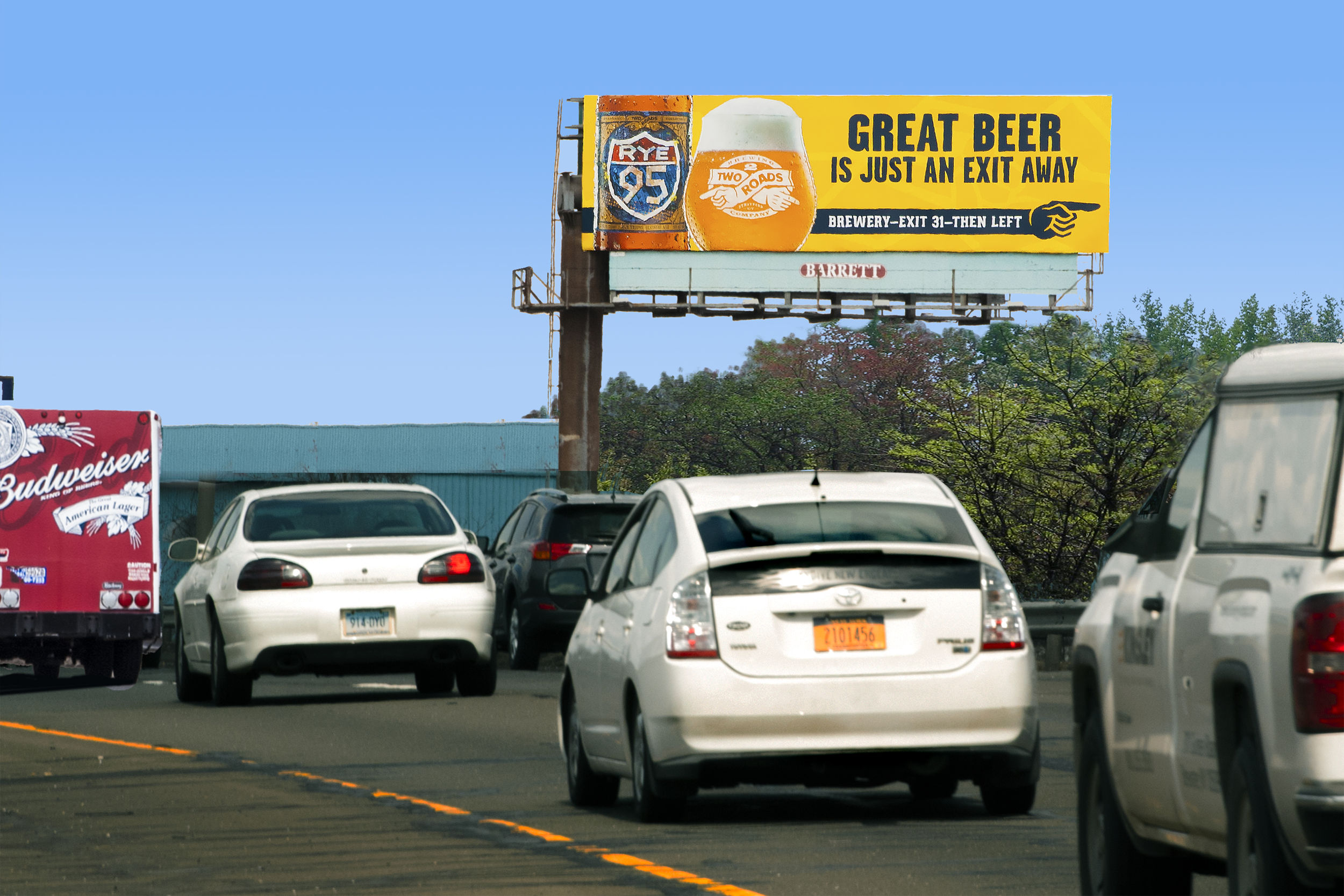 Congratulations Two Roads, 2015 Winner
Great ad copy doesn't happen by accident. We all know that black letters explode on yellow; but choosing a textured orangey yellow that empowers the beer, accents the white foam, the can's amber, combined with the cleverness of "Rye 95", that takes time, experience, and imagination.
Two Roads Brewery sits a mile off I-95 exit 31, and this sign, with great graphics, clear simple text, crisp fonts, and a touch of old world charm, fills the house with eager customers, and makes this award winning ad jump to the front of the line. Congratulations Two Roads Brewery, Rye 95, Winner of Barrett's Best Billboards, Spring of 2015.
Details
Sign Location:
#3, Stratford, CT
See the next winner!